Oplevelser fra et keramik værksted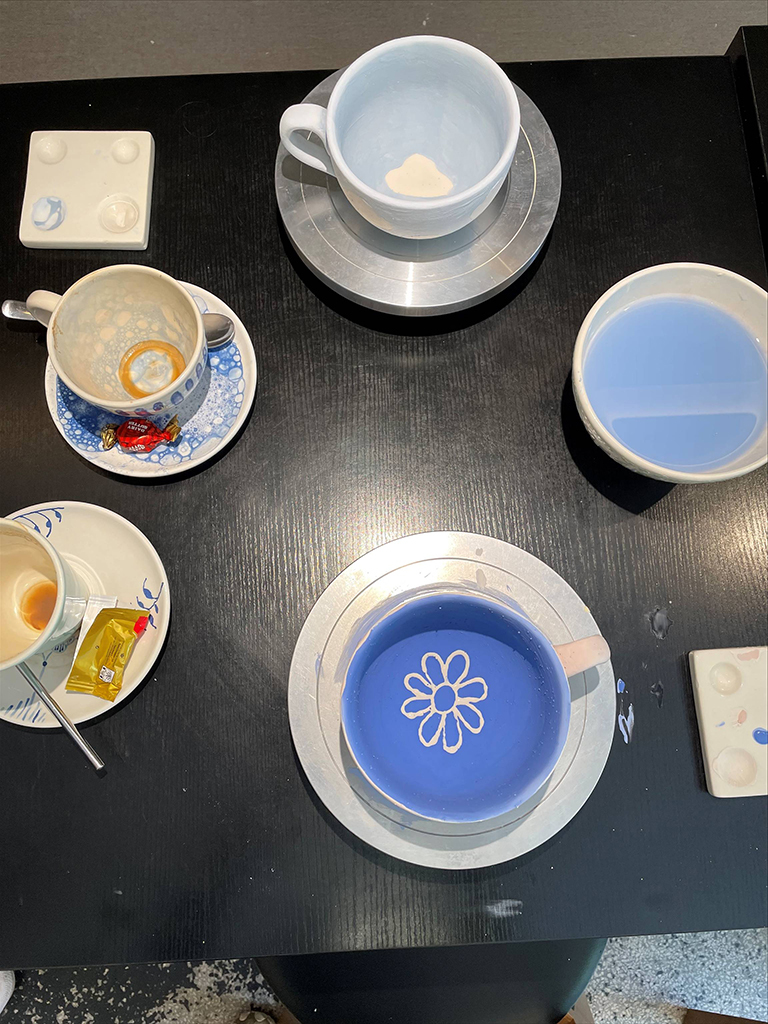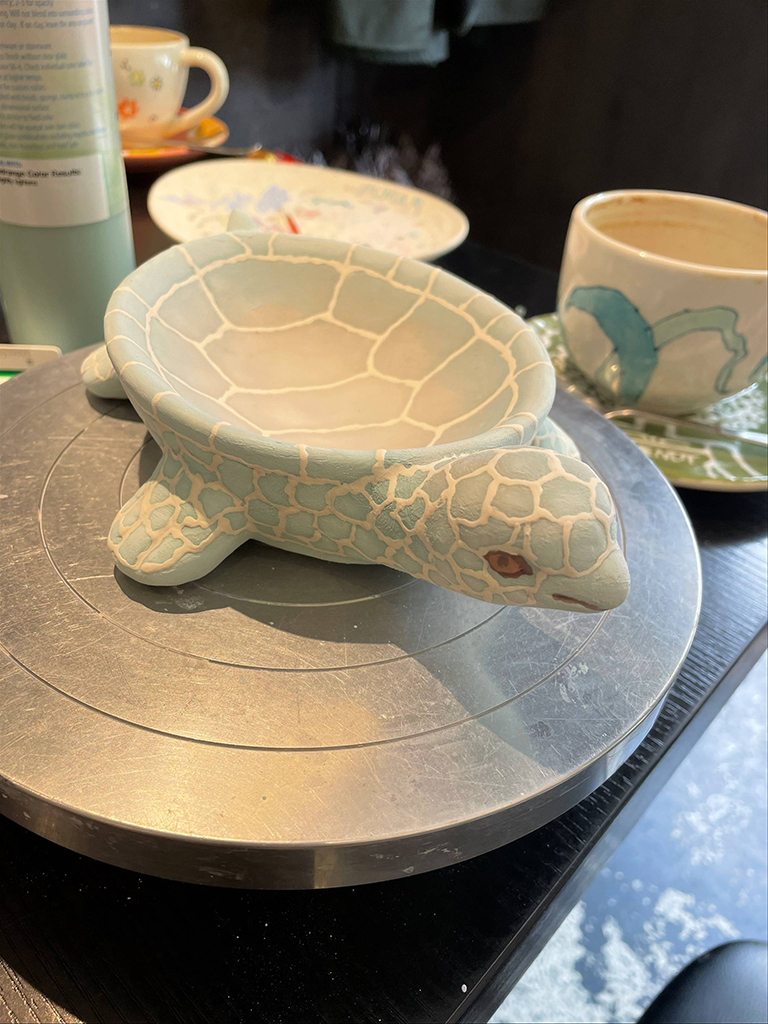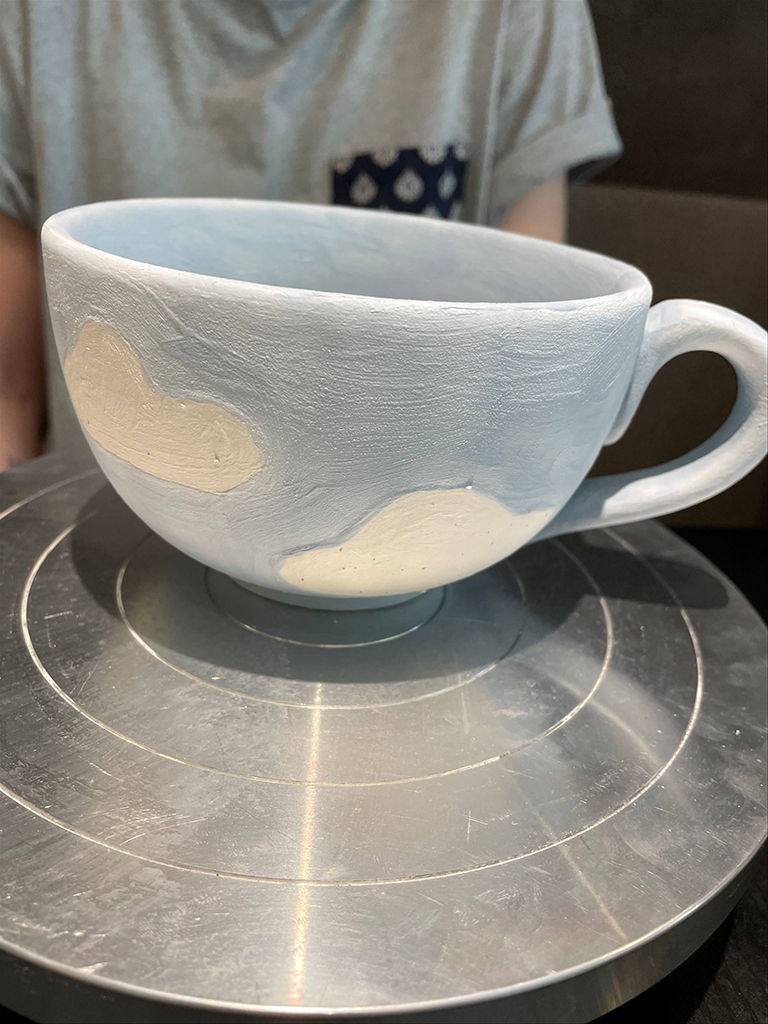 Psykiatrisk Center Gentofte Afs. 19.1
Her er to beretninger fra turen til keramikværkstedet.
1.
Det var med mange sommerfugle i maven, at jeg havde set frem til at komme ned og male på keramik. Vi gik derned sammen og jeg snakkede undervejs med min medpatient om hvad vi skulle male og på hvilken form. Da vi kom ned i butikken blev vi taget imod af medarbejderen, og havde hele butikken for os selv, hvilket gjorde at vi kunne tale frit om både at være indlagt, tiden efter udskrivelse, film, serier og alt derimellem. For mig var det en kæmpe pause, at kunne side og fordybe mig i at male og være kreativ, som jeg elsker.
Vi fik en kop kaffe mens vi malede og jeg fandt en enorm ro, mens vi sad der, og på gåturen derhen og tilbage.
Det var et dejligt afbræk, fra en anderledes hverdag, hvor vi havde mulighed for at gøre en ting, som andre unge på vores alder også ville gøre med deres veninder.
Vi har formet et umage venskab under underlige omstændigheder, men turen i dag gjorde, at jeg havde både tro på og håb for, at vores venskab vil række langt ud over de fire hvide vægge på Gentofte psyk.
2.
Despite being very anxious about the occasion and new experience, I thoroughly enjoyed painting ceramics and the whole experience. We had the shop to ourselves which reduced my anxiety a lot, and we had good conversations about all sorts as a group which also helped to keep me calm. It was a great experience to get out of the ward and do something fun, and it made my week. I had thought about a few ideas of what to paint before going, and when I saw the huge mug in front of me, I knew that that was what I had to paint. I painted small clouds around the mug with white paint with stones in it, and painted the rest of the mug sky blue. The inside of the mug I did sky blue with a cloud at the bottom. It was very relaxing to paint and just get absorbed in the experience and not think about anything else. I have been thinking about the experience everyday as I can't wait to pick up my mug, and the memory of the experience keeps making me smile. I look forward to doing it again one day.