Free the Worm – Fiskeklub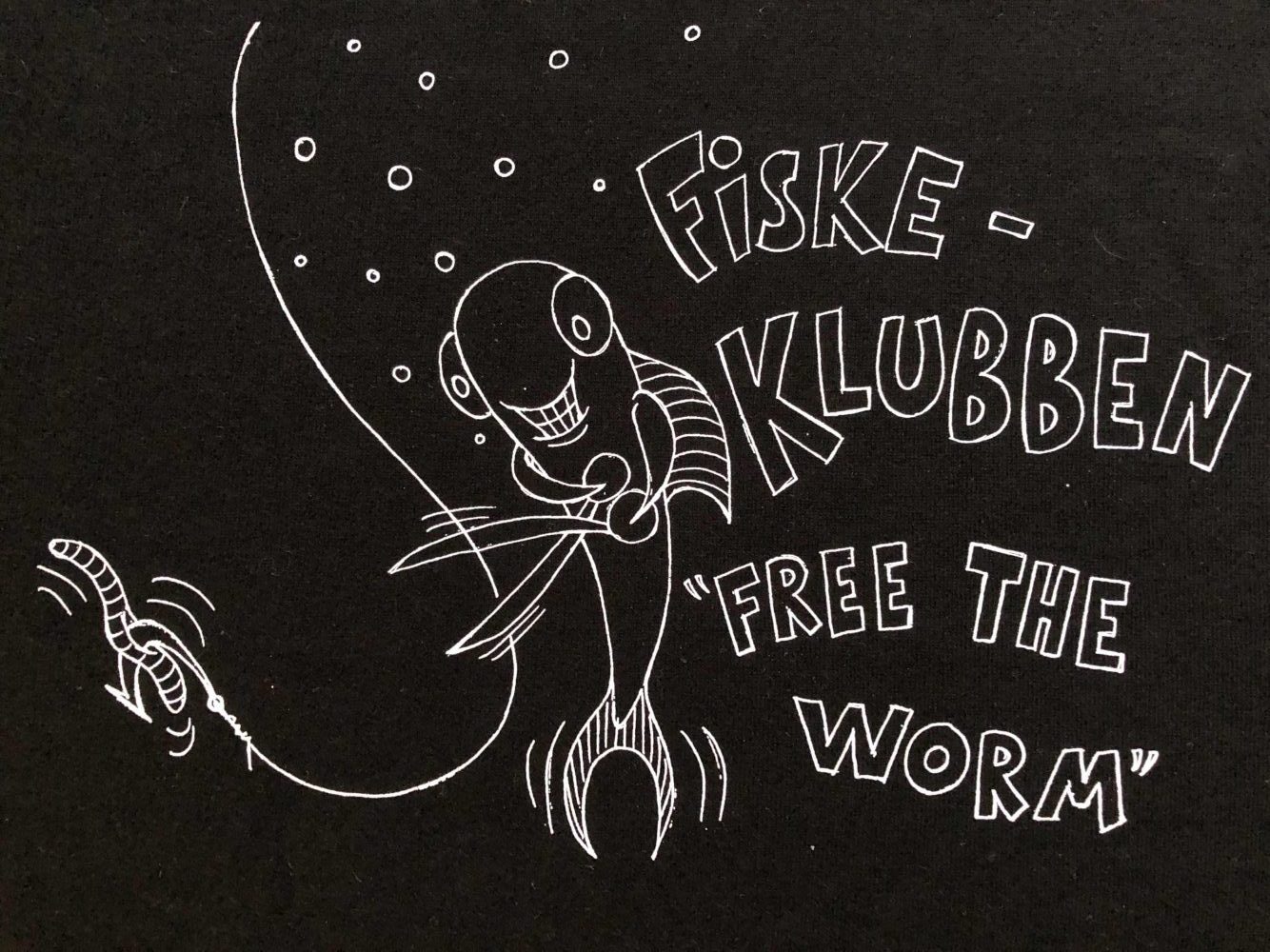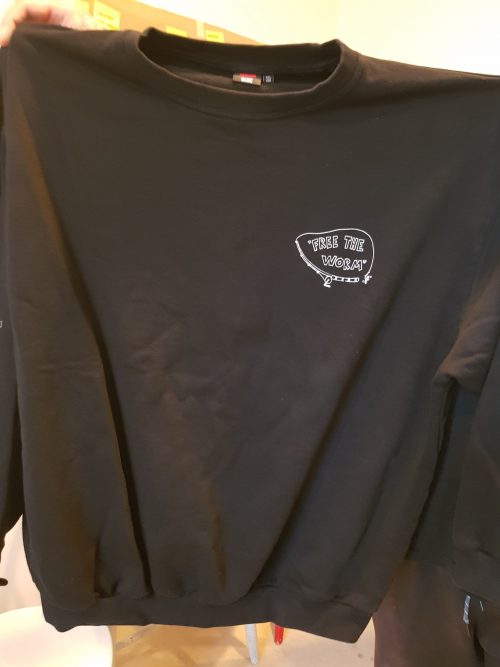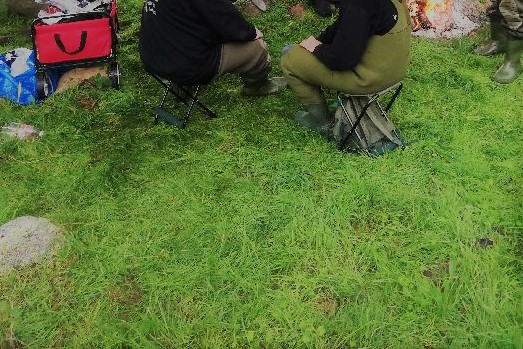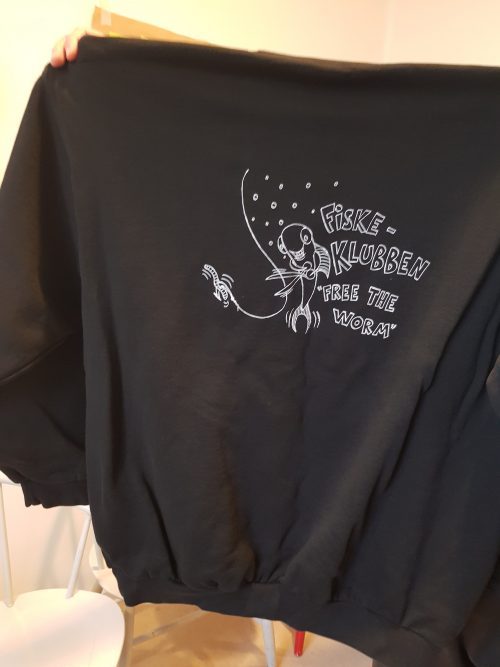 Hold trøjer til fiskeklub på R4 Sankt Hans
"Fiskeklubben vil bestå så længe, der er patienter på Sankt Hans", stod der i ansøgningen om trøjer til klubbens medlemmer.
"Vi har fisket i snart 2 år og synes det er på tide, at folk kan se, vi er en fiskeklub, som iøvrigt hedder "Free the Worm".
"Vi har fået trykt og indkøbt trøjer, som benyttes under fisketure. Flere patienter bruger dem endda med stolthed også i deres hverdagsgarderobe.
Patienterne udtrykker, at de er medvirkende til at skabe "en fællesfølelse for noget, der betyder noget" , "vi er et hold, der holder sammen, og vi er venner."
Vedhæftede billede er fra en fisketur hvor camp "free the worm" nyder friluftslivet på Sjællands Odde. Patienterne udtrykker, at det er et frirum fra triste tanker.
Patienterne takker mange gange for trøjerne, og muligheden for at være medskabere af et produkt, der skaber glæde."
Skylder at fortælle, at logoet er udarbejdet af een af de passionerede fiskere.